TLT Speedfit Boot
Limited edition: the ascent champion with a carbon cuff and with less than 1kg.
Delivery time appr. 2-4 workdays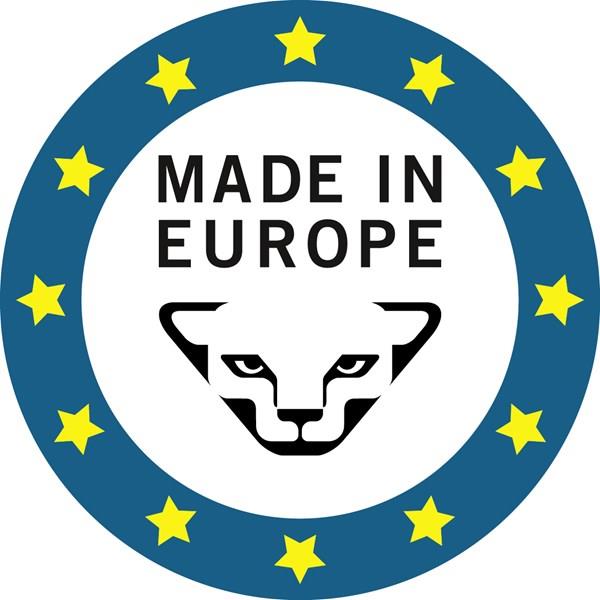 Made in Europe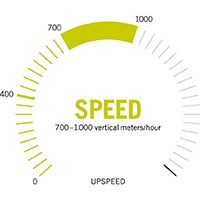 Speed
This 950 g lightweight Carbonio TLT8 SPEED touring boot is part of the exclusive DYNAFIT Carbonio Collection. It is the perfect choice for the ambitious ski touring enthusiast for whom speed is the first priority. To incorporate more speed, plus comfort and safety on a ski tour ascent, the DYNAFIT design team has developed the new Ultra Lock 4.0 closure system. Its handling is simple and intuitive, and thus saves time when transitioning from uphill to downhill mode. The upper buckle has two functions: It operates as a lever for the ski-walk mechanism and also opens the cuff. Both buckles are micro-adjustable. They enable perfect fit for every ski touring enthusiast. The system is also easy to operate with gloves, and wins points for its reliability and a solid workmanship that still means no unnecessary weight – you get speed without compromise. Thanks to a cuff rotation of 60 degrees, this boot enables a natural, energy-saving walking gait even on very steep terrain. Its carbon fiber cuff lends the Carbonio TLT8 rigidity and unparalleled downhill performance. A shortened toe, the "Speed Nose," reduces weight by 15 percent. Plus, it enables a 12-percent more efficient roll-through of the foot with a pivot point setback by 4 mm. On the descent, the ski touring boot can be locked into a forward lean of 15 or 18 degrees. This offers a dynamic position for speedy downhills. For optimum power transfer, the fit of the TLT8 Carbonio has been redesigned so the boot offers a narrow, athletic fit with a last width of 103 mm. The TLT8 Carbonio is especially well-suited for traverses or climbs on steep or icy terrain and is ideal for use with the new, ultralight Cramp-In crampons, developed in partnership with SALEWA. The CUSTOM LIGHT liners are generally thinner with less volume and therefore more oriented toward uphill perfomance where lightweight and good walkability are the key focus.

Florescent Lettering
Boot-Binding System
Dynafit Quick-Step-In
Forward Lean
15°-18° + Release for Walking
Boot sole
Formula Pomoca Climb
Closure System
Ultra Lock System 2.0
Weight
1100 g (size 27,5)
Boot Cuff
Grilamid® loaded with glass fibers
CSR
Made in Europe