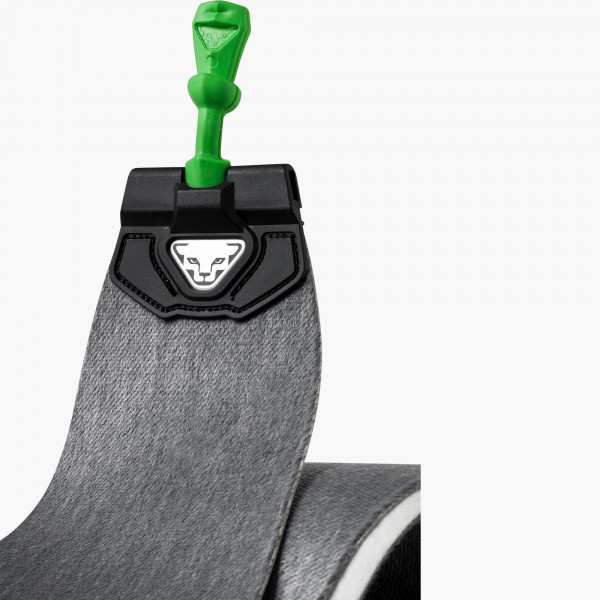 Speedskin Carbonio 89
Ski Touring skin made of 100% mohair with outstanding glide and grip characteristics, designed by Pomoca®. Exclusive, only available at our Carbonio dealers!
The Dynafit ski touring skin not only prevents the annoying buildup of clumps of snow, it also provides excellent glide and grip. A special middle membrane stops water from being absorbed and improves the skin's edge seals. The skins are tear resistant and do not wrinkle easily. The Dynafit Stretch System provides the ideal attachment between skin and ski tail. Snow and ice is prevented from getting under the skin, which is tightly wrapped around the tip. FreerideTourers, SkiTourers and SkiRunners all realize their common dream: top performance, great traction, lightweight, and long gliding skins.

Snow Leopard Grip