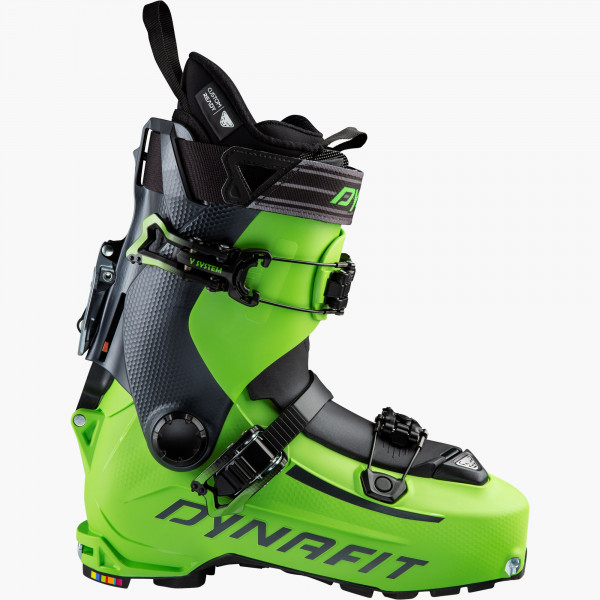 HOJI PU
A new member for the HOJI family: intuitive closure system for the conservative target user but the same toplevel skiability.
Delivery time appr. 2-4 workdays
A new member of the HOJI Family: HOJI PU. Just like the HOJI PRO TOUR, the HOJI PU boasts not only the Dynafit-patented Speed Nose and Master Step inserts, but also a 3-buckle system. The significant difference is in the closure system: The HOJI PU does not come with the patented HOJI LOCK System, but with what we call the HOJI Single Lock System. That means the strap is not connected to the rear lever and thus must be latched separately to switch to downhill mode. An additional difference is in the materials: The HOJI PU is approximately 100g heavier than the HOJI PRO TOUR and has a slightly lower flex of 110. The last width is 103.5mm. The HOJI PU is compatible with the Cramp-in crampons.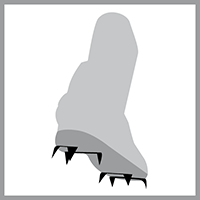 Cramp-in system

HOJI Single Lock

Microregulation for precise adjustment

Progressive forward flex

Safety lock buckles

V-shape tongue
Boot-Binding System
Master Step
Forward Lean
11° + Release for Walking
Closure System
HOJI Single lock
Boot sole
Formula Pomoca Climb
Boot Spoiler
PU