SKY PRO
A Trail Running shoe engineered for high alpine, rocky trails. The water-resistant DYNASHELL-gaiter protects your feet from rocks, snow and mud.
Delivery time appr. 2-4 workdays
When your runs take you up rocky trails and onward to high-alpine terrain, the DYNAFIT Sky Pro is the perfect Trail Running shoe for you. Incorporating the same design features as the Feline UP Pro, the Sky Pro thus also shares the benefits of lightness, traction, and responsiveness. Plus, it adds protection for rocks, snow and mud with its water-resistant ankle-high DYNASHELL gaiter. The use of VIBRAM Mega Grip Compound and the VIBRAM Lite Base Technology lend superb grip and lightness to this Trail Running shoe with 4 mm of drop so you can tackle the most difficult terrain with speed.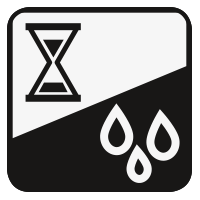 Megagrip Compound

Dynashell Gaiter

Quick lacing system
Midsole
Feline UP midsole
Outsole
Feline UP PRO Outsole